Highlights for this coming Week:
Service Saturday c

ome join Building and Grounds for our Service Saturday as we prepare the church and grounds for Easter and Holy Week! March 17th from 9:00 a.m. to 12:00 p.m. Activities include projects both inside and outside.

Take a postcard and invite a family member, a friend, a neighbor, and even a stranger to church! We are growing our church! We cannot do it without you. The most effective way to grow our church is through personal invitation. We have provided the invitation cards for you and can find them on a table in the foyer. Will you take the next step?

We need Easter Egg stuffing donations for Easter Sunday. We want to welcome new families and their children! Can you donate a bag of Easter candy and help us out?

Don't forget to fill your pig on a Mission! We only have a couple of Sunday's left! You can bring them on Palm Sunday or Easter Sunday! Let's make an impact for people living with mental illness!
"At the center of nonviolence stands the principle of love." Martin Luther King Jr.
"I always say that non-violence is not the weapon of the weak. It is the weapon of the strong." Betty Williams, Nobel laureate, co-founder of Community of Peace People, an organization dedicated to promoting a peaceful resolution to the conflict in Northern Ireland.
Greetings my brothers and sisters of Browns Point UMC! I pray that you are well this week. This Sunda,y we are looking at what it means to follow Jesus' 'foolish' footsteps of nonviolence. When I was a freshman at Seattle Pacific University, my first history class asked us to write a paper on Just War Theory or Passivism and use Scripture to support our argument. I was not well versed at all in Scripture at that point of my life. I knew I believed wholeheartedly in nonviolence but struggled with finding the scripture to support it. In the end I wrote one on Just War Theory and to this day, I still regret it. I later learned that the professor only supported Just War Theory and would tear apart anyone who wrote a paper on nonviolence. In that moment, I sacrificed my beliefs for the grade and for the easier way out.
At the same time, I am grateful for the experience. It has inadvertently set me on a course ever since to understand how our faith calls us to follow Jesus' footsteps of nonviolence and how the Bible reflects that call to nonviolence and peacemaking. It would not be until seminary that I really was able to get a grasp on how Jesus committed his life to nonviolence. If you are looking for a good book on the topic, I cannot recommend Walter Wink Jesus Third Way of Nonviolence enough. It's thin and a bit heady, but stay with it. It's life changing.
This Sunday, we are going to look at the controversial text in which Jesus tells people to let go of the practice of an eye for an eye. Jesus wants us to stop the cycle of violence that comes from the need for retaliation. Instead, in this text, Jesus gives us his third way of nonviolence. He uses it in every encounter and with every relationship. He teaches us we don't need to fight back or flee from the conversation but walk the third way, which is nonviolence.
Living a life committed to following Jesus' third way of nonviolence is not passivism. We are not called to be unresponsive when we see heartache and pain in our world. Instead, Jesus' third way of nonviolence actually involves us more directly when it comes to engaging injustices in our world. A commitment to nonviolence means seeking to transform our world to be more like the kingdom of God. It desires a hope and a faith that sees our current reality and moves us to act and change. It means that we have to see our fellow human beings differently, especially those who are committing the acts of oppression and inequality. For no one is beyond redemption in God's eyes.
People will calls us fools for following Jesus' third way of nonviolence. But I believe in it with all my heart and with all of my faith. As much as it hurts at times to be called a fool, I will be a fool for Jesus and his way of nonviolence.
Blessings,
Rev. Katie Klosterman
revkatieklosterman@gmail.com
Thank you to the Building and Grounds Team for such an amazing job on refurbishing our chairs! They turned out amazing!

---

Scripture
Matthew 5:38-42
Concerning Retaliation
"You have heard that it was said, 'An eye for an eye and a tooth for a tooth.' But I say to you, Do not resist an evildoer. But if anyone strikes you on the right cheek, turn the other also; and if anyone wants to sue you and take your coat, give your cloak as well; and if anyone forces you to go one mile, go also the second mile. Give to everyone who begs from you, and do not refuse anyone who wants to borrow from you.


Save These Dates!

Sunday, March 18
8:30 a.m. Worship Service
10:00 a.m. Worship Service
11:15 a.m. Youth Group
Monday, March 19
10:30 a.m. Spiritual Growth Group
7:00 p.m. Lenten Small Group: The Way
Tuesday, March 20
7:00 p.m. Building and Grounds Team
Wednesday, March 21
6:30 p.m. Painting the Stars
Thursday, March 22
5:00 p.m. Community Meeting on the Homelessness:
Shiloh Baptist Church, 1211 S. I St, Tacoma, WA 98405
7:00 p.m. Choir Rehearsal
Friday, March 23
11:30 a.m. Nourish Food Bank set- up
4:30 p.m. Nourish Food Bank-Downstairs in Fellowship Hall
Sunday, March 25 Palm Sunday Walk With Me Cantata
8:30 a.m. Worship Service
10:00 a.m. Worship Service
11:15 a.m. Youth Group


Save These Dates!
March 27- Book Group on Social Justice
March 29- Maundy Thursday- Service 7:00 p.m.
March 30- Good Friday- Service 7:00 p.m.
April 2- Easy Writers' Writing Group
April 7-Men's Breakfast
April 10- Happy Bookers Book Club
April 14- Women's Breakfast


---


Service Saturday
Come join Building and Grounds for our Service Saturday as we prepare the church and grounds for Easter and Holy Week! March 17th from 9:00 a.m. to 12:00 p.m. Activities include projects both inside and outside.

Liturgists Needed for Holy Week Services
If you would like to serve as a Liturgist for the Maundy Thursday service or Good Friday service please make a note on the back of your Connection Card or email brownspointumc@gmail.com

Easter Eggs and Stuffing Donations Needed
Egg stuffing materials and Easter eggs are needed for BPUMC's annual Easter Egg Hunt! Items needed are age appropriate and allergy friendly candy. We need all donations by March 26th. Please, email church office with any questions.

Easter Tulips for our Homebound
We have a number of folks in our congregation that are homebound right now for various reasons. We want to remind them that we love them and have not forgotten them. If you would like to participate by making a donation to our holiday flowers that would be great! Or if you would like to help deliver Easter flowers to our families please email Carol Novotney at cnovotney@gmail.com

New Directory Coming Soon- there is a printed church directory in the Gathering Area. Please, make sure we have your correct address, email, and phone numbers! If you wish for your information not to be printed, please mark an (x) over your information. Need more space for corrections, just write (back) next to your name and update your information on the back of the page. You may also email the church office with any changes atbrownspointumc@gmail.com

Ushers/Greeters needed
for 8:30 a.m. service

Maundy Thursday Service

Good Friday Service
If you would like to meet and greet others and help us minister across the aisle, please email brownspointumc@gmail.com

Youth Group-. March 18th

and 25th, will meet at 11:15 a.m. after service. Invite your friends to join us!
Palm Passion Sunday- March 25 will be a Cantata at Browns Point UMC. The Cantata will tell the story of Jesus' last week on Earth including Good Friday. It will be a somber event as we prepare our hearts for the joyous celebration of his rising! Please, invite your family, friends, and neighbors to join us.

Easy Writers' Writing Group - Will meet April 2 at 10:30 a.m. and 7:00 p.m. The topic for April: Talk of books recently read led to more in-depth discussion of the importance of character presentation/development in fiction. So it was decided that an exercise in character profiling might be a good tool for our "toolbox". Decide on a scenario that you would like to present (let's go for fiction!) later on, but at this point only define the characters that will be the "actors" in it. Then do a profile on each of those characters that will assist you in your later story presentation. Be as complete as possible i.e. physical description, background, personality, history - how they came to be "who" they are but not necessarily how they relate to the other characters - get the picture? Later you will use that material to "justify" their existence in the story you will then write. I would think of this as the "skeleton" of any story, (the characters), and the story (you will write later) as the "fleshing out". Let's see how this technique works for short-story writing! If you have any questions regarding this assignment, email chickgreenough@gmail.com

Interested in learning about painting with watercolor? Phyllis Shoemake is opening her home studio to anyone interested! Dates are March 27th, April 10th and 24th, May 8th and 29th from 2:00 p.m.-4:00 p.m. Call 253-223-3334
or email nanishoe@harbornet.com for more information. Cost is$15.

Lenten Small Group: Are you interested in learning more about The Way of Jesus? Rev. Katie will be leading a small group during Lent. It will be six weeks long and is for people who are looking to grow in their faith. Class runs from 7:00 p.m.- 8:30 p.m on Mondays.

Painting the Stars: lead by David Warren, is a course celebrating the communion of faith and science through conversations from leading theologians and thinkers. This class started March 7th and is a 7 week study. It's never to late to join!

Book Group on Social Justice- meets again on March 27th. They will be discussing the book, Care for Creation by Pope Francis. The writings, homilies, prayers, talks, and even tweets of Pope Francis in this book gather his most important and inspiring words about our shared responsibility to protect, nurture, and care for "our common home." If you have any questions please contact Kris Sergienko at kristinalex@yahoo.com

Community Meeting on Homelessness- Associated Ministries is calling everyone interested in addressing homelessness to come together to be educated about interventions and discuss potential projects and solutions. Our first Community Meeting of the year will be held on Thursday, March 22, 5:00 p.m.-7:00 p.m. at Shiloh Baptist Church, 1211 S. I St, Tacoma, WA 98405. If you have questions, please contact Valorie at valoriec@associatedministries.org



---
Prayer Reque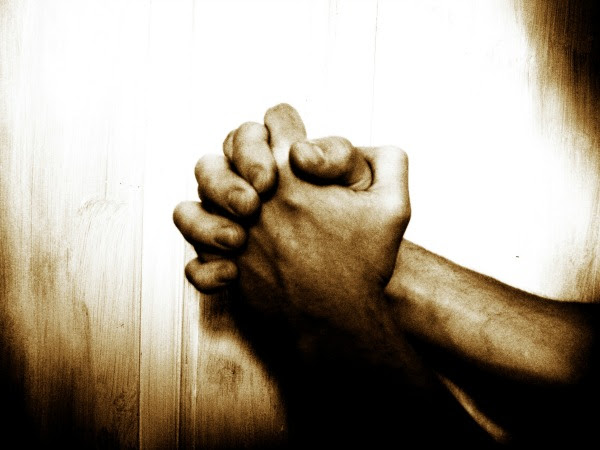 sts

For Healing, Comfort, Safety
Laura Edwards and her ongoing battle with cancer. For Robin Galvin who died unexpectedly. Prayers for her husband, Bruce Galvin, her sister, Denise Mager, and the rest of the family. Prayers for Ruth Cash who was in an auto accident and is at home recovering.
Prayers of Gratitude:
For healing of Mitty Gregory. For all the visits and cards of encouragement from BPUMC family. Mitty has returned to independent living and is making great progress in her recovery.
Ongoing Prayer Needs
For all who are grieving the loss of loved ones. For all who are holding on to pain, sorrow, and suffering. For all those affected by natural and unnatural disasters. Our church and the church universal.
Our Community, Country & World Concerns
For immigrants and refugees throughout the world. For all battling mental illness. Children everywhere. All in Iraq, Israel, Palestine, Syria and other places of unrest in the world. For continued work for peace and justice.
.